(Vanessa Nunes/Getty Images/iStockphoto)
Web3 gaming is still in its early stages, but it is already starting to gain traction with both developers and players. More and more developers are starting to explore its possibilities. As blockchain gaming entered a period of transition and adaptation, the focus has shifted from play-to-earn to play-for-fun. As we head into the new year we take a glance at the most promising web3 games to look out for in 2023.
1. Illuvium
One of the most anticipated Web3 games, Illuvium is finally here in private beta and going live some time in 2023! Eye-catching at first glance, it mixes open-world exploration, NFT creature collection and auto-battling through blockchain interoperability. The game is built on Ethereum. You can register to play on PC or Mac here.
2. Metalcore
Large battlefields set in a distant future, Metalcore sets the scene as one of the most promising sci-fi shooter games. The NFT-based, open world, mechanized combat game features big battles between factions. Fight for territory and its mineral riches on an alien planet. Win vehicles and machines, craft gear, recruit pilots, develop land, sell and trade gear and much more as players battle for planetary domination.
Already running alpha tests with direct invite for NFT owners and a waiting list for the rest who are eager to join. If you are ready for the challenge take a closer look at Metalcore's home page.
3. Shrapnel
Powered by next-gen community-driven tools, Shrapnel is an upcoming AAA Extraction FPS built on the blockchain to offer true ownership. In its premise, it looks to become the blockchain-enabled competitive shooter of choice. "SHRAPNEL is bundled with a rich set of player-creation tools, combining combat, creation, curation, and connection into a community where players own the platform and decide its future".
The team behind the project come from big names like Halo, Star Wars and Call of Duty. Take a closer look at their project over here.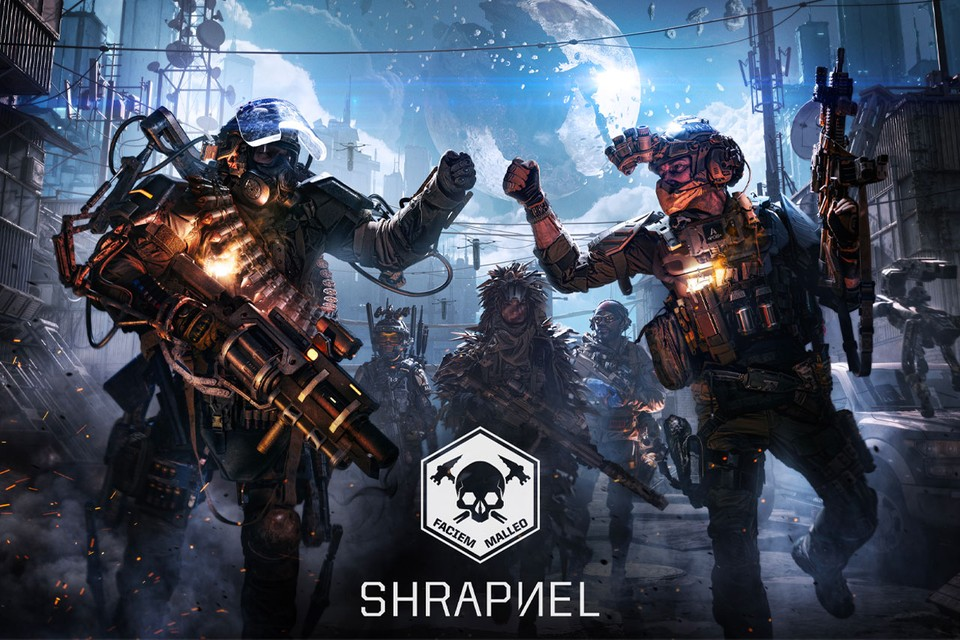 4. Big Time
With multiplayer RPG Big Time, the team wants to produce a second-generation crypto game that provides more than 2D experiences of play-to-earn titles. Revolving Games is building free-to-access AAA titles. They don't believe every game should implement NFTs, and the ones that do should focus on the game experience and not on monetization.
"We would like to see 'Big Time' serving as the gold standard for what NFTs and crypto can offer gamers and the game industry itself. Right now there is generally cynicism around first-generation crypto games" – Thor Alexander (via Decrypt). Check out the Early Access Trailer!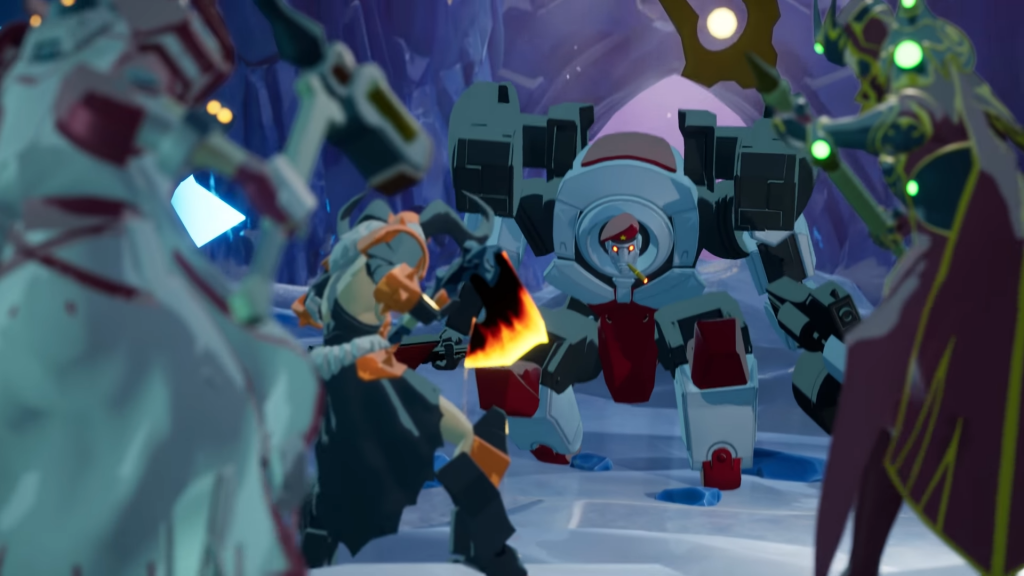 5. Guild of Guardians
Backed by Ubisoft, Guild of Guardians is a free to play title with 300,000 players already on the waitlist. Highly inspired by Diablo and Dungeons & Dragons it incorporates NFTs for genuine ownership of in-game assets. "This is the beginning of much more collaboration between the traditional gaming world and blockchain games," claims Director Derek Lau. Piqued your interest? Take a look at pre-alpha gameplay here.
6. Skyweaver
Making a solid run as the most promising trading card web3 game, Skyweaver is a browser-based cross platform card game where you can own, trade and gift your cards. It throws a powerful mixture of strategic gameplay and a tradable NFT cards marketplace system.
No need to commit without a proper introduction, newcomers can access the 500+ base cards for free, play Discovery Mode with a random deck or craft their own on Constructed Mode. Already highly competitive, the best players are determined through the leaderboard and are rewarded weekly with tradable Silver NFT Cards. If you are all about TGC make sure to visit their page and get started.
With the ability to truly own in-game assets and a level of transparency and fairness that is not possible with traditional gaming platforms, web3 gaming has the potential to revolutionize the way we play and interact with games. A new wave of web3 games will look to break through in 2023 and push to the mainstream public. Will they have what it takes?
Want to dive deeper? Read our latest post: Demystifying Web3 Gaming. But if you are all about playing, check out our active and upcoming tournaments at app.blast.gg.