The 2nd of December Blast hosted the last Axie Infinity Origin Cup. Starting in October, six weeks and six editions went by. The result proved to be a resounding success! What started on August 2022 with the Pro-players training tournament, was only the spark that started the fire.
The tournament series were held on Axie's esports server in collaboration with Cryptocitypress. Each online event attracted 64 players to compete for a $USD 150 prize pool. The Blast Cups consisted of a single elimination bracket with all charms and runes unlocked. A total of 384 players took part and registered in Blast.gg and aimed for the top 16 to earn qualification to the Grand Finals.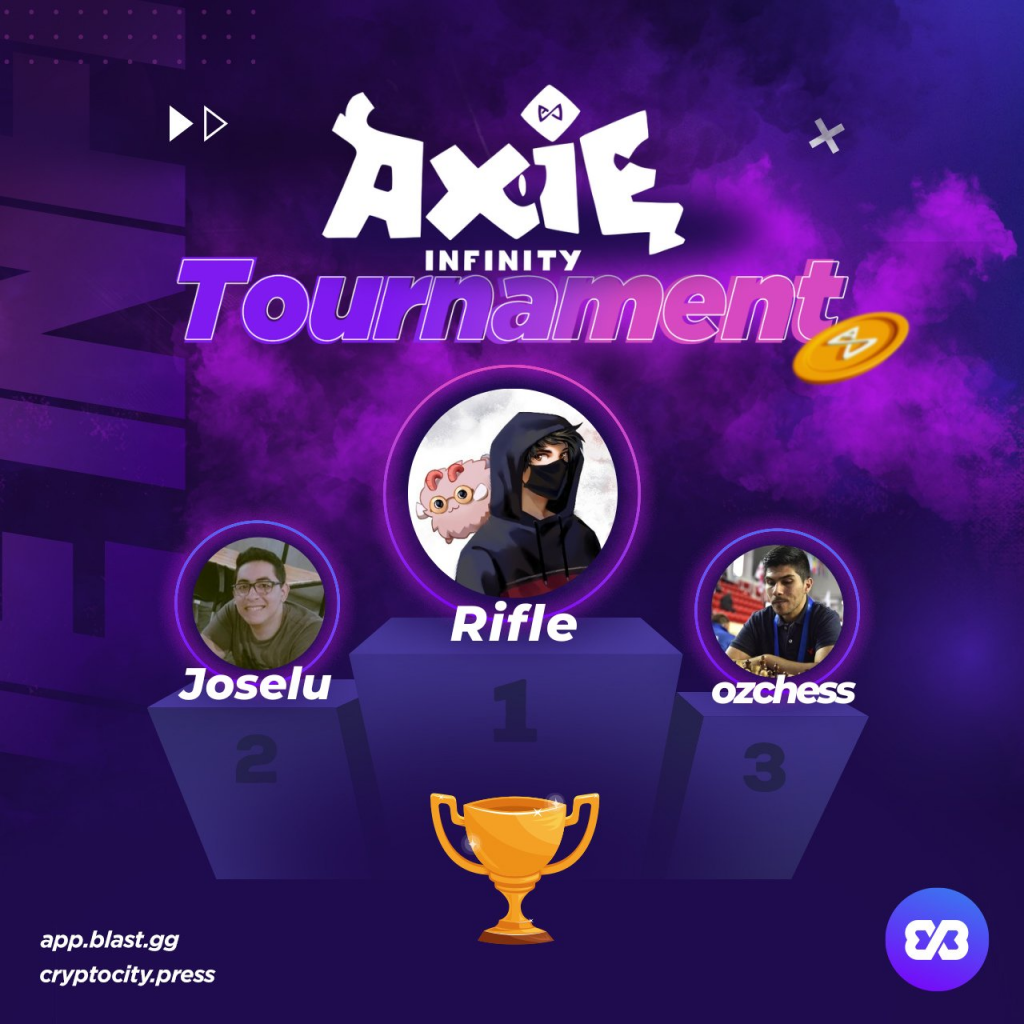 While there is no date confirmed yet, the Axie Blast Cup Grand Finals are coming in early 2023. It will feature the best 128 players, qualified and invited. They will compete for a AXS 500 prize pool! 2023 looks very promising for Blast and Axie will no doubt be a big part of it. Hope to see you there.
To learn all about Blast and our competitions and projects, make sure to follow us on Twitter and Instagram. If you are not part of our Discord community yet, then what are you waiting for? It is not only our community hub, but where we coordinate and keep in touch with users and players for everything related to the online event. Join us!