The 7th of August, Blast celebrated the first Axie Origin tournament to take place in the platform in collaboration with Cryprocitypress. 32 players participated in the private competition with well-known names, personalities and guilds.
After long preparation and planning, Blast adapted and evolved to include the tools required and was ready to host an online event of this caliber. It demanded a new approach into a real time updating bracket system and provided an experience with minimal delay.
The 32 player bracket gave way to a five round competition and exceeded expectations. As the first Axie Origin tournament, Pro-Players Training was an enriching experience to adjust and improve for the new challenge that meant the arrival of Axie Infinity Origin to Blast.
Competitors celebrated what meant an unusually immediate prize pool payment and enjoyed real competition in preparation for AxieCon.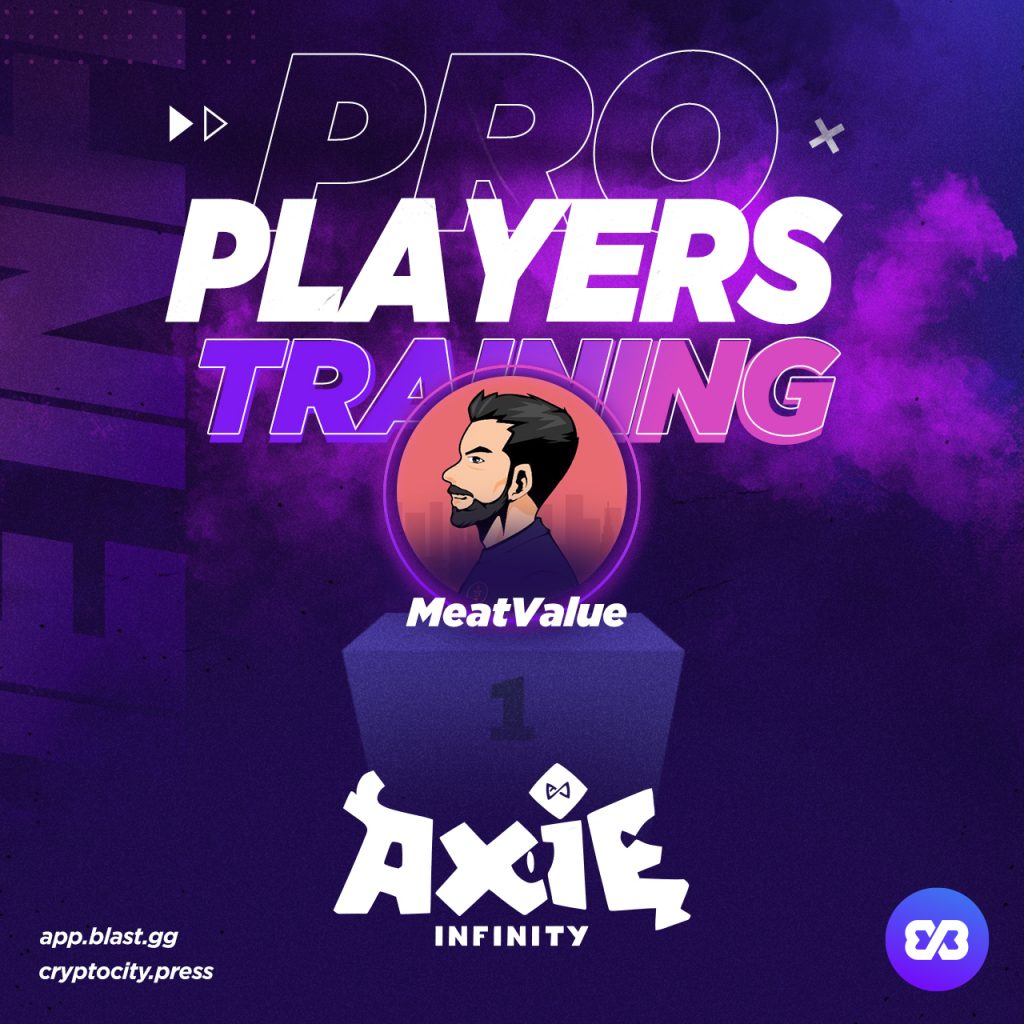 In the end, MeatValue claimed the title of champion with a 2-0 closing win versus HinchaRC in the grand finals. The tournament proved to be a huge success and was praised by the players. "We loved it, and really enjoyed the great organization and professionalism", celebrated the Starlight Guild. Participating player blakess said. "The quality was excellent while comparing it to many other official competitions, hope that you get to host many more".
Here is what our event-partners from Cryptocity had to say:
"When all the features and additions are finally integrated, Blast will be without a doubt the platform of preference at the level of competition in Axie Infinity and other games, since they listen to the needs of the players and plan to deliver a product according to the highest standards in the gaming industry".
Future Axie events for the Blast community
As time goes on, Blast continues expanding into uncharted territory knowing full well its potential. With the feedback of our partners, the players and the team at Blast itself, this is only the beginning for Axie events and will pave the way for upcoming open-to-all editions and beyond.
Expect much more Axie news from us soon enough!
Keep up with our latest news on our Discord server!