Thanks to our latest updates, it has never been this easy to start playing on Blast. Don't feel like creating or linking a wallet just yet? Not a problem! You can now worry about that once you have a prize to cash in. Anyone can compete, everyone deserves it!
The new social sign-in means you can register and get started right away. Just sign-in through Google, Facebook, Twitter, or Discord. What may seem like a minor update makes all the difference.
The user experience comes first: we know players just want to get hands on and play. Just a few clicks, link your gaming account and your set, get playing!
Interested? Follow our comprehensible and short user guide to set you up in less than 5 minutes.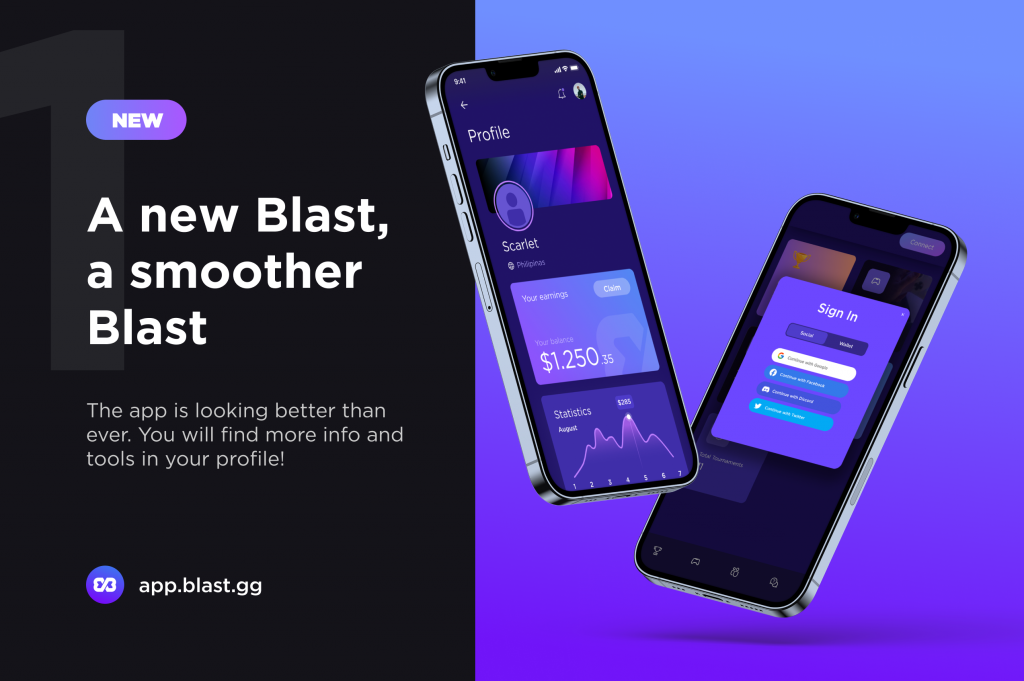 Important: Avoid creating a 2nd account if you already have one linked to a wallet. More info in the user guide.
But that's not all! We have taken this opportunity to revamp the profile page. There, you will find your stats, activity on the platform, tournament history and more. You now have your own customizable banner, avatar, nickname and account details.
You may have already spotted the new Profile button on the sidebar as a new and more visible way to access your own space at Blast.
At the bottom you will see your social accounts, where you can link them if you'd like.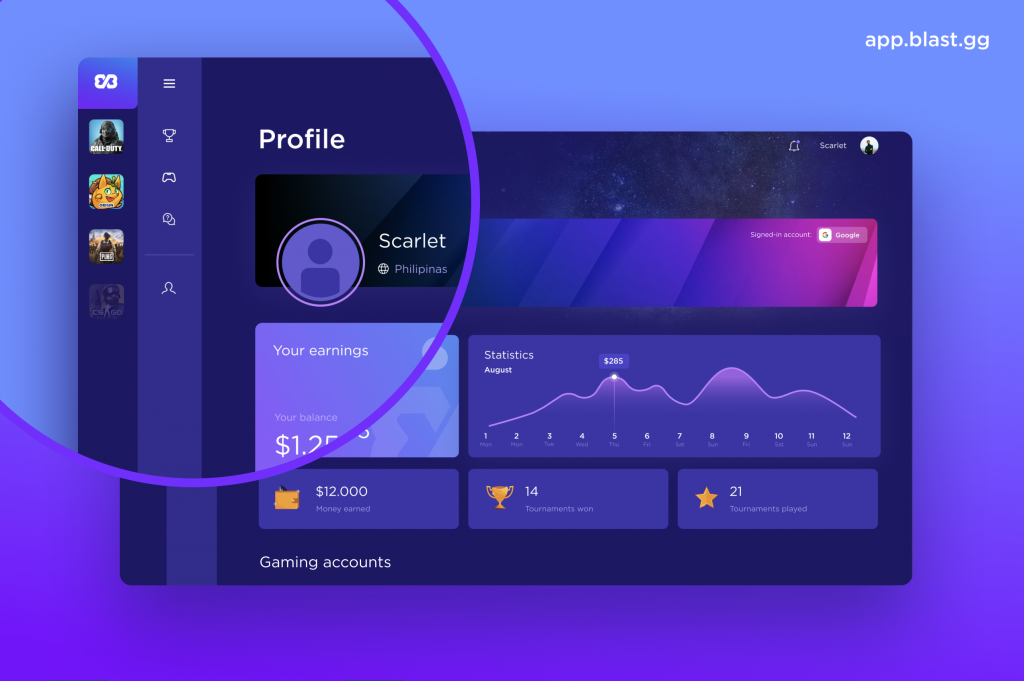 If you have won a prize you will be able to claim it once it's ready for the taking! Simply find the "claim" button on your earning section at the home page or head to your profile activity.
Once it becomes available you'll find it next to the tournament that got you earnings. If you haven't linked your account wallet already you will be prompted to do so once you attempt to claim a prize.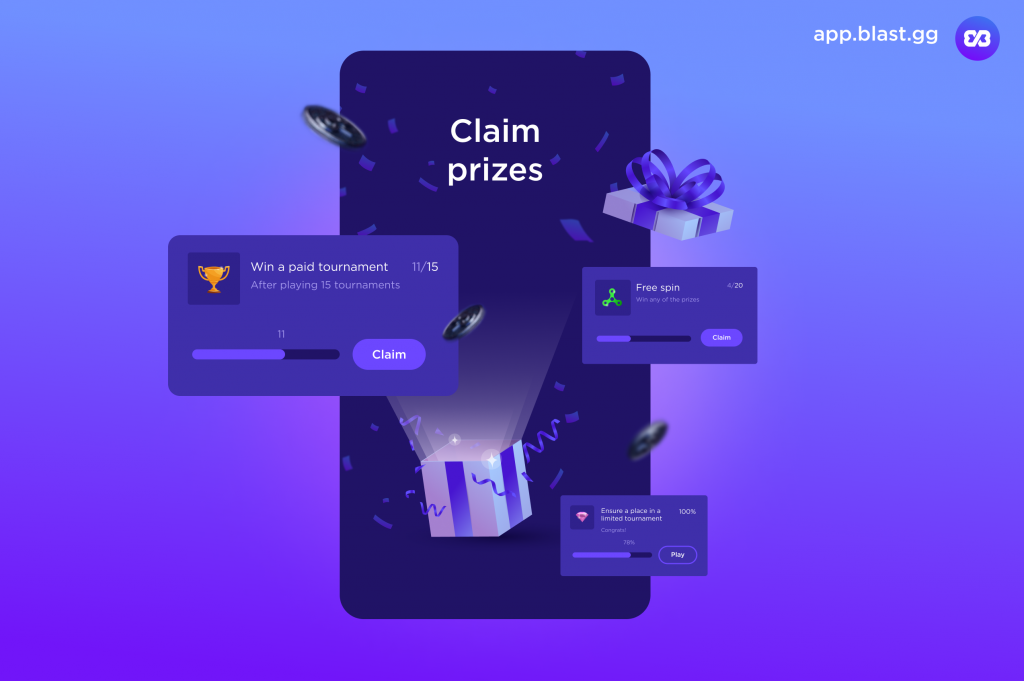 (Little spoiler of what's to come to Blast very soon above)
What are you waiting for? If you haven't joined us already, this is the perfect time to try it out. You'll be playing immediately and winning prizes in no time! Once you are ready, join the community in our Discord server and become a blaster.
You'll find us active and engaging, ready to help you out and share our love for gaming. See you soon!