1. To create your Blast account, head to app.blast.gg and choose a Sign-in method.
You can sign-in to the app either by linking a social account such as Google, Facebook, Twitter or Discord. This may be the most popular way of doing so, but if you are a versed in the web3 world, you can choose to link you web3 wallet to sign in and create a your user account.
Important: Do not sign in with a social account for the first time if you already have a Blast account with the wallet method. This would create a second account which is not what we want to happen.
If you'd like to sign in to your current account with your socials, you may head to your profile and link the ones you'd like there. Once you've done that you can actually sign-in with a social account like your Google account, but it's key to do this while being logged in with your wallet first.
2. The first time you Sign-in to Blast a modal screen will pop-up.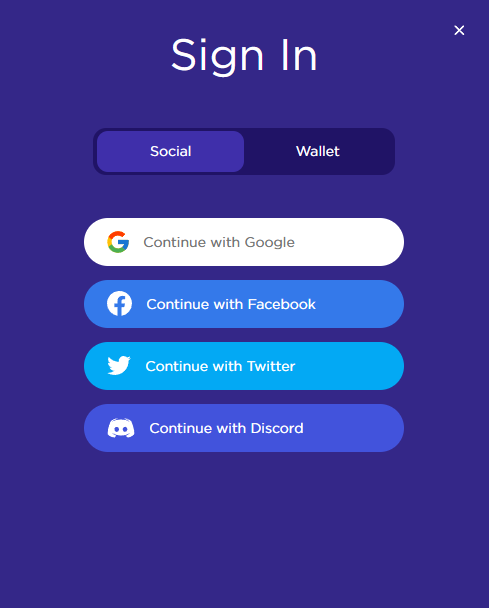 By linking a social account for the sign in, your name will be generated automatically based on your social account, but you can always edit it in your profile page. But if you choose to link a web3 wallet, another modal screen will pop up for you to decide your Blast nickname: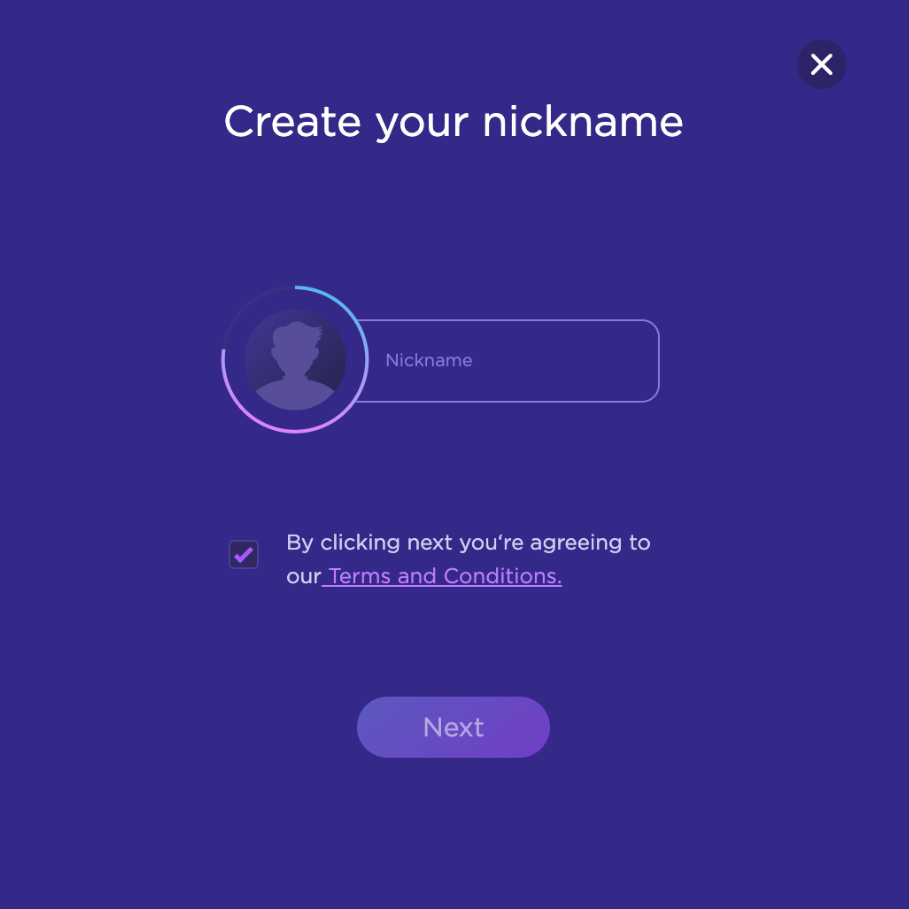 You'll need to choose a Nickname which is unique in our app, and agree to our Terms and Conditions, then just click Next. If your chosen nickname is already taken, you'll need to choose a different one.
If you sign in through a social account, your nickname will auto-complete, but you can always change it from your profile page (find the edit button on your banner's top right corner).
3. The next step to create your Blast account is connecting your gaming accounts for the different games available.
You'll be redirected to your Profile section. You can always come back here by clicking at the "Profile" icon on the sidebar or the top right corner button where you'll find your nickname.
The Profile page includes your activity, stats, earnings and more.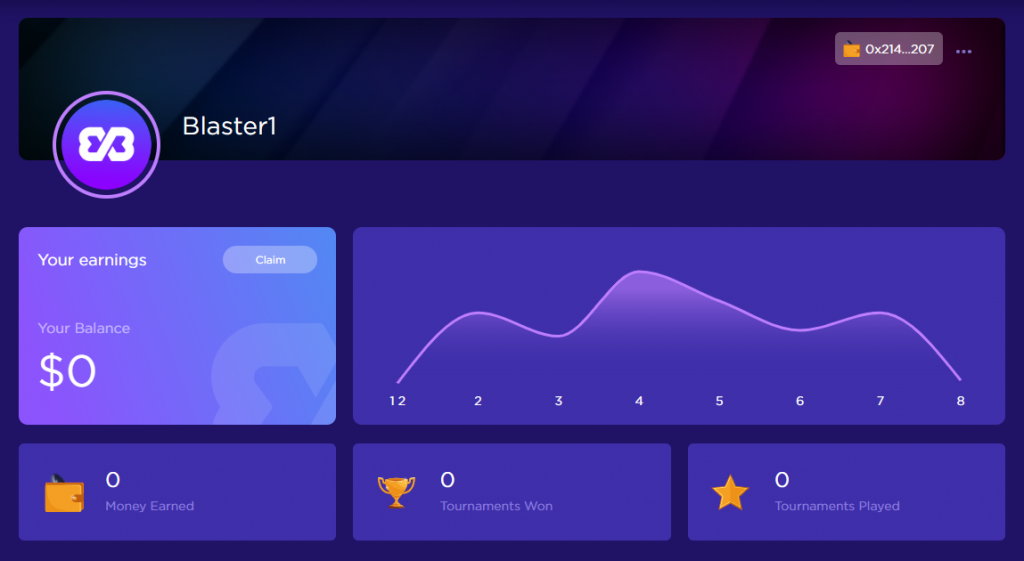 In addition, you'll see your wallet address, the nickname you chose (which you can edit), and you can optionally include your social accounts.
You can also upload a picture or avatar and customize your banner to reflect your style on your own profile page.
In order to connect your gaming accounts, you'll need to provide your user info depending on the games you want to play in Blast.
Keep in mind that user IDs are different for each game. In this example in order to compete in Warzone tournaments you'll need to connect your Activision Id. For PUBG it will depend on the platform. For instance if you play the game in PS4, you'll need to choose the PSN platform and include your PS4 User ID. You'll find specific user-guides for each game in this blog. If you encounter any issues you can always reach out in our support channels in Discord.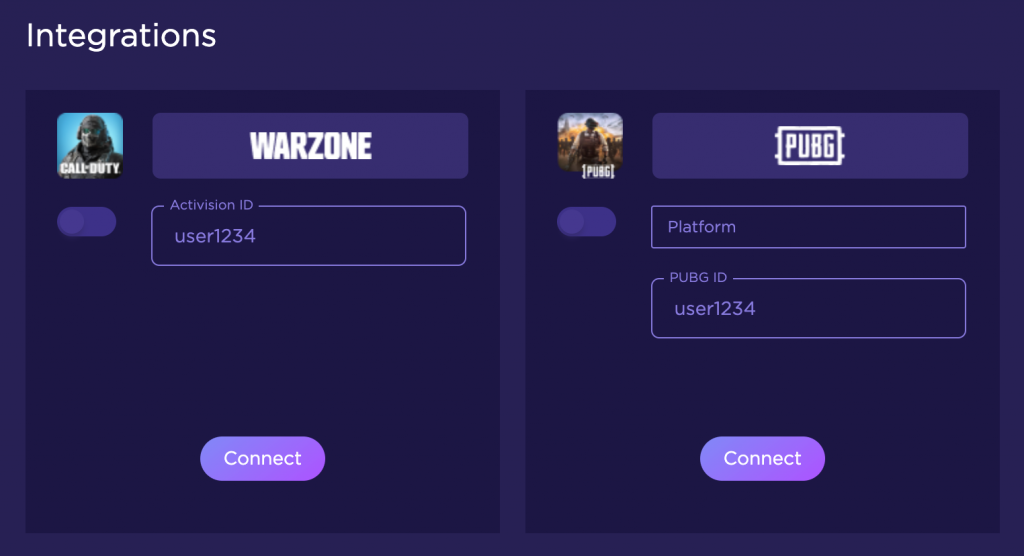 Verify your accounts and we're ready to go!