For a full weekend event, we took part in Argentina Game Show with our very own dedicated space. The team attended the massive event in Centro Costa Salguero, Buenos Aires, where more than 100,000 people passed through to enjoy experiences in the gaming, esports, geek culture, tech and music sphere. With the presence of many big brands, Blast fit right in with a well located stand that was not only appealing by design, but by its activities as well.
Over 1,500 visitors gave the Blast Roulette a try looking to win our best prizes featuring Nitro Discord or Blast merchandising. We decided to host Clash Royale tournaments in our platform during the 3 days event where players could participate in a remote and free manner to demonstrate one of the big potentials of the platform in asynchronous competitions. But that's not all! We brought our own 360° video machine which was most appealing for all kind of cosplayers.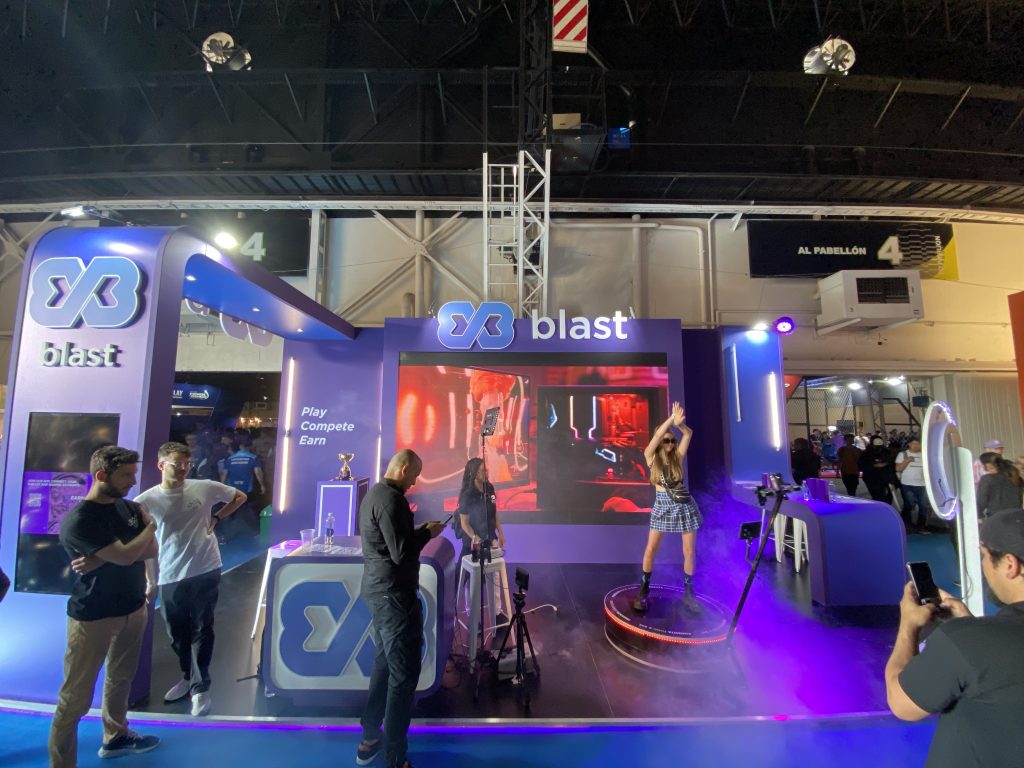 Discovering Blast growing community
Blast's stand was packed with a huge LED screen where people could easily find out what we are all about, a leaderboard screen on the side where players could check their current ranks, some fancy lighting to highlight the space, a smoke machine to go with our 360° videos machine and a fancy electronic roulette.
It was a unique opportunity for Blast and for new unfamiliar blastrs to discover us and join our ever-growing community. Blasts's unique proposal in the web3, esports and NFT sphere caught the attention of many.
It managed to attract a big new wave of followers into our social platforms and helped position our Discord server even higher.
Then, newcomers discovered our repertoire of games and prizes with PUBG, COD, Axie Infinity Origins, KoinsNFT and more.
During our Clash Royale special editions, we handed out more than USD 200 in earnings. While it was open to all, we had some of the best pro-players in the region take part.
Not to brag, Blast's stand was always swarming with attendees and an infinite line was formed every time the roulette came online. We gave away more than USD 200 in Nitro Discord only, and much more in merchandising like Blast T-shirts and holo stickers.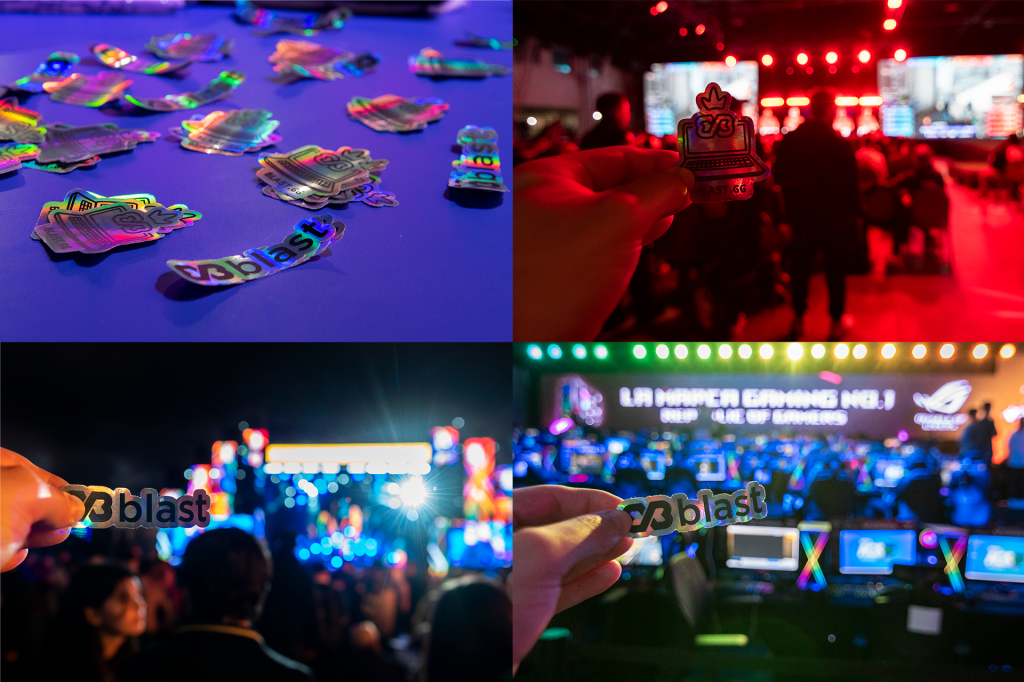 We are proud to say that it was a very successful, demanding and fulfilling endeavor and are already eager for more! With the opportunity to stand side by side along international brands, to experience big caliber LAN esports events and to enjoy music shows with some of the best talent, Argentina Game Show is always a unique experience for all of us. It is clearly one of the most attractive proposals of the year and we will definitely see you there next time!