In this guide, we'll learn step by step how to set up a team in Blast. If you don't have a Blast account yet, read this first and the Spanish version of this user guide is also available for your language of choice. Make sure to link your respective gaming account to your profile, you can find how to do so in our user guides section.
Once you have created your account, we can start from the top. Players can either create their own team or join an already existing one by requesting or accepting an invite.
1. You will find the "teams" button in the sidebar at app.blast.gg, go ahead and click it to visit the section.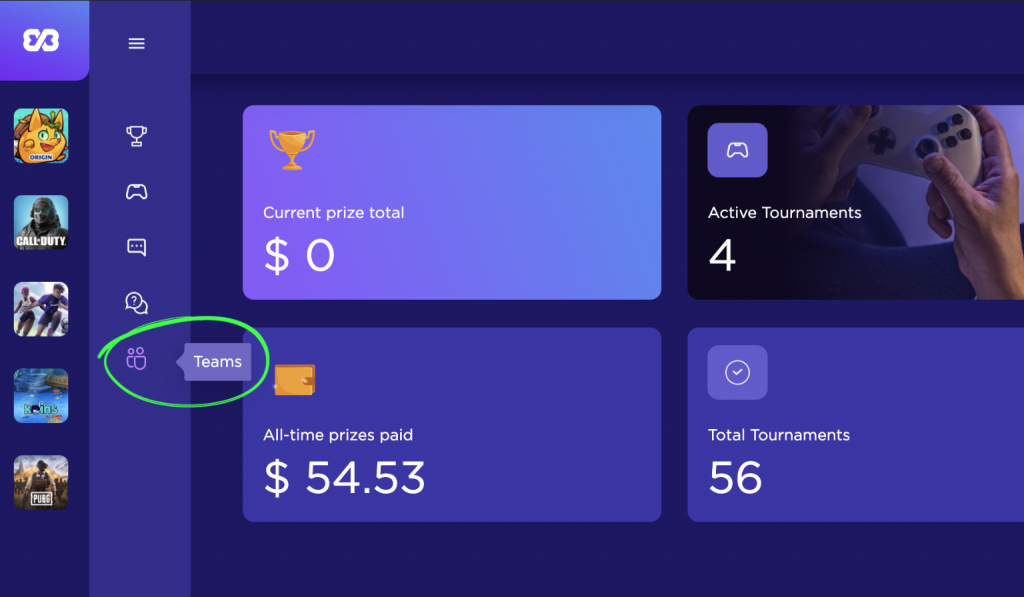 2. If you don't have any, you will be prompted to create a team. While doing so, you will be met with a pop-up to name your team. Once created, you will see it listed in the "all" and "my teams" sections.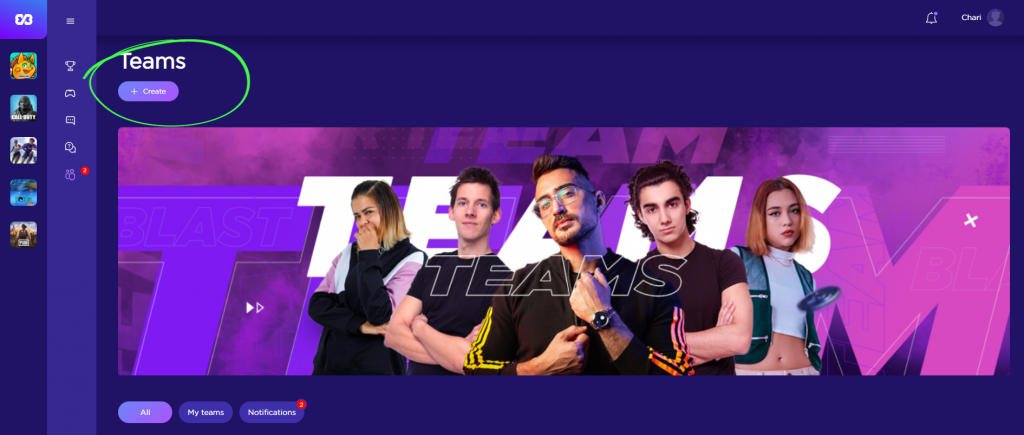 3. There, you can click on "go to team details" to check out your team's profile page and edit it to your liking. But most important, the "invite players" button on the right corner of the header will allow you to start recruiting.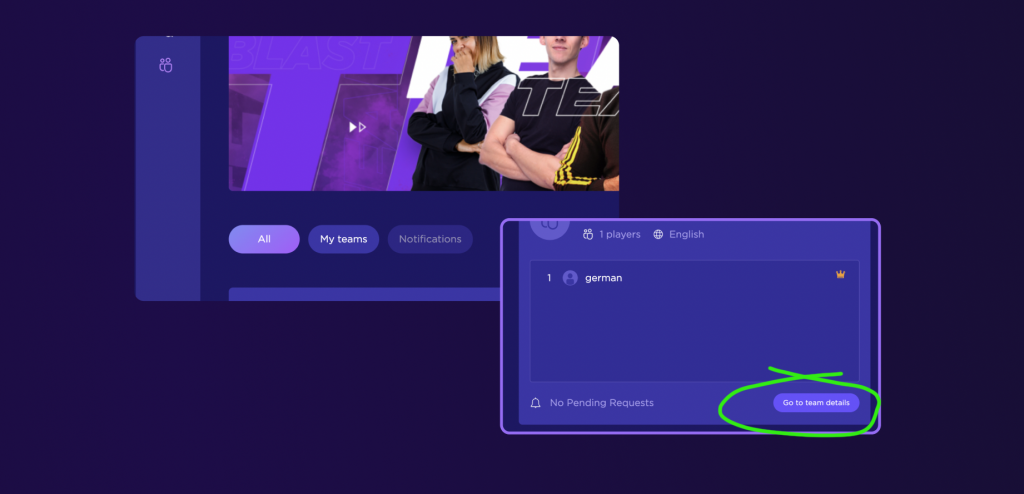 In this page you can also edit name, language, avatar and banner. To add on that, there is a "Tournaments" section where all competitions the team took part in will be listed.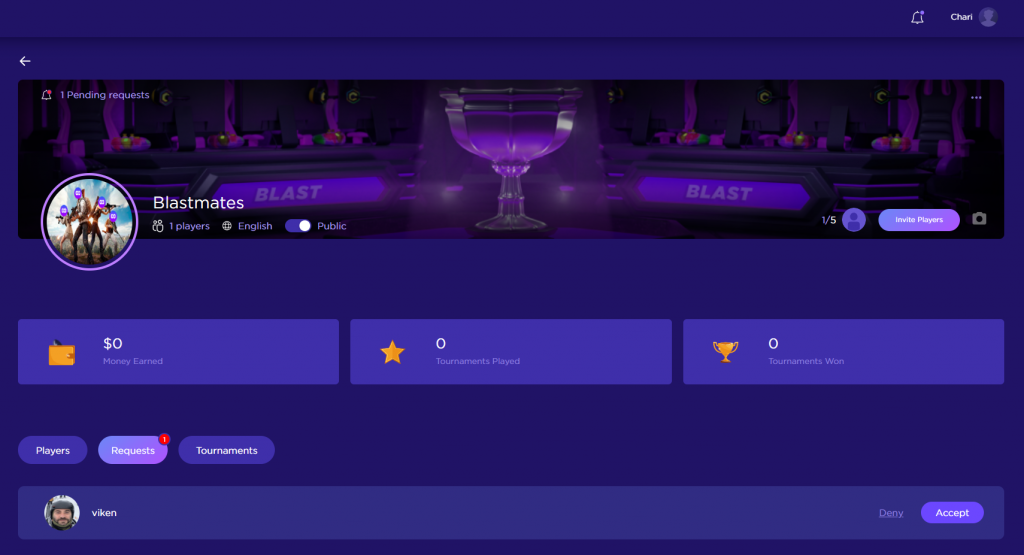 4. To ease the user experience, there are many ways to achieve the same objective. Search for the players you want on your team and a notification will let them know they have been invited while you wait for them to accept the request. In the same manner, players can request to join.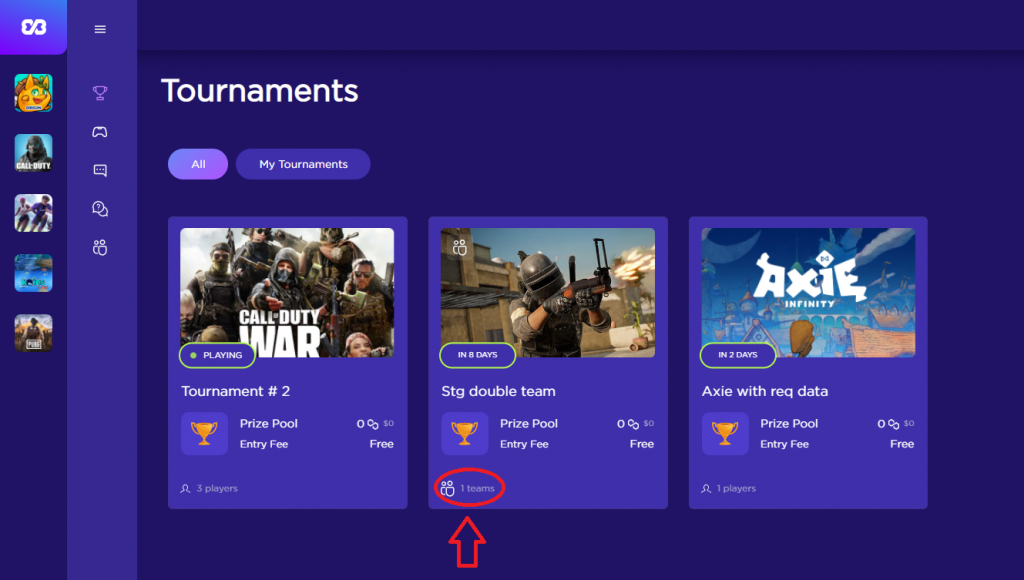 5. Now that you assembled your squad, the captain will be able to join a tournament with the "Teams" requirement, given all players registered have their game account linked in their profiles. Another requirement is for the team to have enough players and if there are more than needed, the captain has to choose the fighting force for each tournament.
Well? What are you waiting for, Blast keeps growing and it's time for you to squad up and show us what you got. Go out there and make a name for yourselves together. We will be expecting you blasters!