Every now and then a new MMORPG near to launch becomes the center of discussion in gaming forums. Because these are games that come with a very tall order for developers and are highly anticipated by so many players. There is a lot to keep in mind when building a great MMO.
But what defines the experience? It is tough to get it right. For some it can be the worldbuilding and lore, for others gameplay and combat mechanics, some will find the most satisfaction in a fleshed out guild system. Economy, resource gathering, professions, progression system, classes, character customization… there are too many angles.
A great example of continued success: World of Warcraft has proven to be the #1 MMORPG for a long time and people are expecting the arrival of the "WoW killer" for half as long. A title such as Final Fantasy XIV might be the nearest we've got to it, but there are plenty of very enjoyable titles to pick from. Now, we set our sight on the upcoming and awaited MMOs that show a lot of promise.
Ashes of Creation
Ashes of Creation is a highly anticipated MMORPG situated in a high fantasy world, where the decisions made by players play a crucial role in molding and delineating the surrounding environment.
Developed by Intrepid Studios, the Alpha 1 test kicked off in 2020. Since then the game has moved to UE5 engine and an official release date has not yet been determined. Presently, the game is undergoing sporadic spot-testing sessions with its Alpha 1 testers. Devs are sharing nits and bits of progress every now and then, making player excitement palpable, with many speculating that the game will likely be released in late 2023 or 2024.
Throne and Liberty
Throne and Liberty was unveiled as an immersive living world featuring dynamically changing dungeons based on various criteria. The game incorporates a "Free Class" system, empowering players to select their preferred roles, along with a range of other robust features. This suggests the game holds the promise of delivering a genuinely dynamic and immersive gaming experience.
Yes, the game has come across with setbacks during development, but gamers remain optimistic about its release date on December 7th available in South-Korea. Devs anticipated that the game would release in other regions progressively and not long after.
Blue Protocol
After garnering high anticipation from MMORPG enjoyers, Blue Protocol made its successful early debut in Japan in 2022. Now, Bandai Namco has ventured further into the genre by partnering with Amazon Games. The upcoming game showcases stunning cel-shaded graphics, inviting players to immerse themselves in an anime-like world.
Featuring a range of unique classes, the game's art style is undeniably appealing. Bandai Namco promises players an engaging combat experience with never-before-seen classes. The initial launch will offer four classes, and devs are actively working towards a global release, with plans for future updates to enhance the gameplay.
Chrono Odyssey
Out of nowhere and directly to the top of awaited MMOs, Chrono Odyssey shared a most impressive gameplay trailer mid-year and left everyone eager for more. Hailing from the South Korean video game development company NPIXEL, the upcoming MMO's allure lies in its unique storyline, stunning graphics, and innovative gameplay mechanics.
Players are promised a vast exploration experience as they unravel the mysteries of Setera, a world profoundly affected by the space-time warps it is currently undergoing. There is not much more information about Chrono Odyssey as of yet, such as available classes or the game's release date. But even so, amused followers wait patiently for updates and hoping for it to be a hit.
Riot Games MMORPG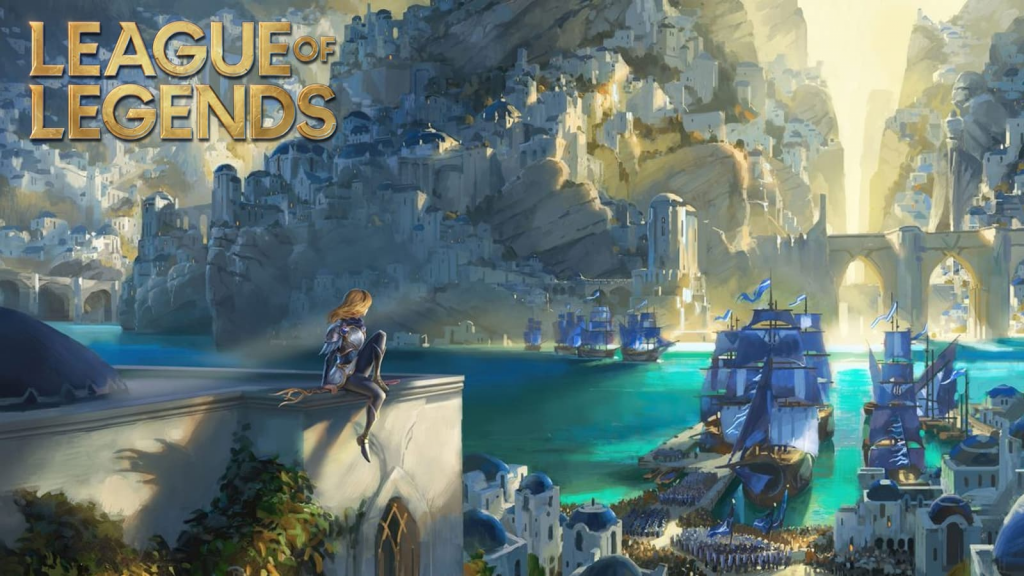 If anyone could lead us into the next generation of Massive Multiple Online Role-Playing Games, Riot Games could certainly be the one. And that is what their large fanbase and MMOs avid players are hoping for with their announcement of an upcoming title. Still nameless, the game will immerse us in the world of Runeterra, just like League of Legends.
Legends of Runeterra, VALORANT, Project L fighting game; Riot has been working hard to expand on their repertoire while providing great experiences for players.
While we don't know very much about it, there are big names working on the project looking to ensure its success. However, by estimations we are still 2 years away at minimum from launch. We will certainly have updates for you as time advances so be sure to stay on the lookout!