In this guide we'll go over 3 easy steps to join a Clash Royale tournament in Blast.
If you don't have a Blast account yet, check this guide first
Next, we will connect your CR account in your profile. To do so, go over the Profile section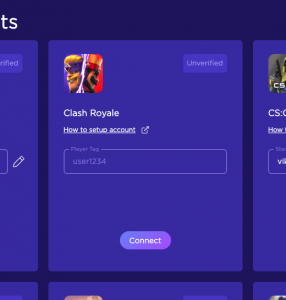 In this section, you need to input your Player Tag that you obtain from the game. To find it, tap in the banner with your name in the home screen of the game.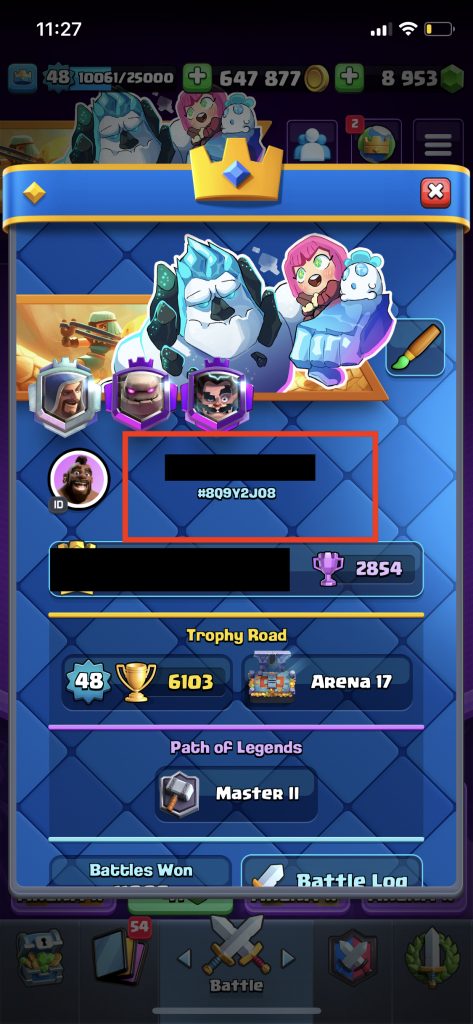 Then copy the tag (shown in the red box) to the input box in your profile.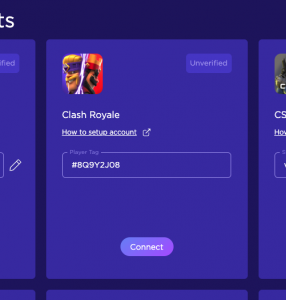 And simply click Connect, if the tag is correct, you'll see a notification confirming your account is now connected. Keep in mind '0's and 'O's look really similar in the game to avoid any mistakes.
3. Last step is to find a CR tournament in the app and Join, if it's a Team tournament, you will first go to the Team section, create your team and invite your squad to join it.
And that's it ! If you have any doubts, please contact us through Discord.